Reviews
Wow! Lee Williams made selling my house such a breeze! I had done this once before, twenty five years ago, and I still tell the horror stories to my friends and family about the terrible agent I had. Lee Williams is a professional and personal! He never made me feel uncomfortable and helped me every step of the way! Lee Williams explained everything in a way that was easy to understand, from evaluating offers, to working with my mortgage banker and the neighborhood coop board. He always kept me apprised about upcoming appointments. It's like having a friend on the "inside" that is working for you. He really care's about his clients as well as the community and neighborhood. He is an excellent negotiator with a very personalized touch. This made it really easy to close and move in a very short window. He responded fast, all the time, and got the best price for my house. To summarize, Lee Williams was thorough and professional and great to work with. He was honest and forthright- no games. I felt very lucky to find Lee Williams. Highly recommended!
07/09/2021 – Michael Stackpole
Sold a Single Family home in 2020 in Buford, GA.
I was new to the Atlanta area and Lee was a recommendation of a friend. I immediately felt completely at ease and felt as though he had my best interests at heart. What stands out most about my experience with Lee was his everlasting patience as I didn't have a lot of parameters for him to work with. But he diligently asked questions and showed me a wide variety of homes until we both were able to narrow down to determine what I liked. What was also extremely helpful was Lee's knowledge of the local area. I will use Lee again once it becomes time for me to to move out of my current home.
07/12/2021 – jwlowe08
Bought a Single Family home in 2014 in Suwanee, GA.
My wife and I were first time home buyers, and Lee guided us through the whole process with incredible patience and insight. He helped us find our dream home, be the first to see it, and get a competitive offer in. I would recommend Lee to anyone, but especially to first time home buyers.
05/03/2021 – petergeckeler
Bought a Single Family home in 2019 in Atlanta, GA.
Lee helped us sell our house in Suwanee and did a great job, from getting the listing right, to finding contractors to clean up some small issues, to helping us prepare for the open house, to working with the buyer to close the deal efficiently. Had 2 offers, over list, within 24 hours of listing.
Lee also helped us locate a great local realtor in Hartwell to purchase a property there.
04/23/2021 – shaoi
Sold a Single Family home in 2019 in Suwanee, GA.
I would highly recommended using Steve Ostenson. He has a depth of experience in many different real estate markets and was able to guide me to successfully completing the purchase. You will find him to be responsive, fair and ethical and highly competent! And the thing I appreciated most was his patience. I had recently moved to Atlanta and he was able to educate me on various areas of the city and provide guidance on making a very good purchase. I am extremely pleased with my experience with Steve.
gswaldschmidt – Webb, Johns Creek, GA
05.26.2017
Steve listed a property for us and sold it quickly. He gave us input regarding updates that we should consider, got it listed and in the Multiple Listing Service quickly and kept us well informed concerning activity and interest. He also facilitated numerous process details to get us to the closing detail to make it as painless as possible. We recommend Steve highly and will use his services again.
joshdriley – Suwanee, GA
05.22.2017
Steve is a real estate expert! Being new to Atlanta, he helped us narrow down the area that would best fit our lifestyle and need. He is organized, knowledgeable and client focused. He really wants to ensure he is providing the best service available and is a great negotiator. We have moved several times over the past several years, and Steve by far was the best agent we have had the pleasure of working with! Highly recommend.
sonyalea5 – Roswell, GA
05.20.2017
This is a man of integrity and will never compromise your interests for his gain in completing a sale. He cares personally about his clients, and has an uncanny memory of all the folks he has served. I would recommend Steve and his wife Jennifer to anyone who values honesty, enthusiasm, professionalism, and kindness in a real estate deal.
rvscott3 – Summerhill, Atlanta, GA
05.20.2017
I wholeheartedly recommend Steve Ostenson. He is prompt, not pushy, genuinely caring, knowledgeable, honest, and a great advocate for his clients. My wife and I quickly learned that we could trust Steve to have our best interests at heart, to give wise counsel, and to be an incredible navigator for us on the journey to find the best home for our family. I'm recommending Steve to everyone I know.
dcmuzio – Dacula, GA
05.19.2017
Steve did a great helping us through the entire sell/buy process. He advised on when to put our house on the market and kept us informed throughout the process. He is an excellent realtor.
stevelearnest – Cumming, GA
05.19.2017
Great industry experience and a rational and honorable approach to the home buying and selling process. He has assisted us in 3 transactions and each has been great!
zuser20161212080624268 – Doraville, GA
05.19.2017
Steve is a phenomenal and amazing man. He went above and beyond in helping me find my new home. He has a strong financial mind and real estate mind.. He is also super patient and listens to the needs and wants of his clients. We saw approximately thirty homes on the very first day. He was also offering important insight and things to consider about each home such as the school district, potential resale value, and the financial strength of the homeowner association. I can't say enough about the greatness of Steve and how he does not pressure you on a decision to buy something that is not completely what you want. He truly listens to the needs and wants of his clients. I am very happy with my home. I have referred friends to Steve and highly recommend Steve to anyone who wants an exceptional real estate agent with a strong financial mind as well that will go above and beyond for his clients. Thank You Steve.
John Z. – Atlanta, GA
04.21.2017
Steve is amazing, he was an answer to our prayers as we bought our first home and didn't know what to do. He was not just our realtor, but quickly became one of our first friends in ATL. We plan to use him again in 2017 and are excited about working with him. He is an expert & I highly recommend him!
Allen & Sandi S. – Peachtree Corners, GA
01.03.2017
Steve was an incredible advocate and advisor for my wife and I as we were looking for the perfect home to buy for our move down from Washington, D.C. Steve was patient and thoughtful, and knows more about the area than anyone I've met since moving here!
Brett.agypt – Alpharetta, GA
08.18.2016
Steve was very busy when we bought and sold our homes, but he always made us feel like we were his only client. He understands the emotions and sometimes stress that buying and selling can create for his clients. He was always realistic and professional. Steve was also able to get us a lot more for our house than the big name realtors were even willing to list it at, and yet it still sold the day after being listed. It was a pleasure working with Steve, and we will look him up when we are back in the market. We would highly recommend Steve whether buying or selling.
kendemaris – Suwanee, GA
06.11.2016
Steve is knowledgeable and was a great guide for us as first-time home buyers! He is incredibly responsive and we love that! He comes highly recommended by us!
cho107 – Norcross, GA
05.27.2016
Steve is a dedicated professional. Steve has been my realtor for both purchases and sales. I would without a doubt recommend Steve. He will provide you with great service.
LylePote – Suwanee, GA
04.10.2016
Steve Ostenson was the best experience of a realtor you can get! He was very honest about everything and didn't just try to get any house. He wanted us to be truly happy! Any questions we had he answered them right away and worked his tail off to find homes in our price range and location. We loved Steve. He will be our realtor and friend for life. 5 stars all the way!
erin d. – Canton, GA
04.10.2016
I highly recommend Steve as both a buyer's agent and a seller's agent. He worked hand in hand with us in preparing our house for sale and sold it in just days. When we were ready to buy he was patient, thorough and informative. Steve helped us find the perfect home for our family. If you are looking for a knowledgeable, responsive, and professional Realtor, then Steve Ostenson is your man.
Sean C. – Alpharetta, GA
08.31.2015
If you want a personable agent, one who definitely knows the area of northern Atlanta- then Steve Ostenson is your only choice. Really.
Having lived in 7 different cities and purchasing homes in 5 of those, I have not (till receiving the Ostenson experience) really experienced having a great home buying agent. Steve is above all else ethical, and also itinerant. He will not forget your smallest details and has a real heart to satisfy his customers. He lent hours of invaluable counsel in person and over the phone to my wife and I. Just an all around pleasure to have as an agent, but moreover, now, a real friend where we live.
Dr. Scott Preissler, Ph.D.
Scott P. – Shake Rag, Suwanee, GA
08.31.2015
Steve was wonderfully responsive and timely in his dealing with us and the seller. He is polite and enjoyable to work with, and represented us well to the seller's agent and the seller. His knowledge of the market and the procedures was thorough. This is the second time we have used him to buy a house.
Jim a. – Brookwood, Cumming, GA
08.31.2015
Steve is a great option. He sold my house in days where previous realtors had failed. He will work very hard for you and help you understand the process all along the ride. When showing a house he is not obnoxious and gets in the way and when selling he took the best pictures ever. He has a high understanding of the business.
Michael G. – Duluth, GA
08.31.2015
Steve is not just a great real estate agent – he's a great person. Steve helped us buy and sell our home and I don't think our process could've gone any better. He is honest, sets expectations well, and really wants to set you up with a great home.
One of Steve's biggest strengths as an agent is communication. He kept us informed without pestering and wouldn't keep us waiting long when we contacted him. Buying and selling a house is stressful and Steve did a fantastic job at relieving a lot of ours through returning calls quickly, digitizing as much paperwork as possible, and giving us information without overwhelming us.
Beyond all of his incredible and invaluable skills, he's just a good person. If you needed a shirt, I think he'd happily give you the one off his back. He has my trust, my appreciation, and my recommendation.
Chris A. – Cumming, GA
08.31.2015
We have used Steve twice now – once for a purchase and once separately for a sale. Both transactions went as smoothly as we could have hoped for and certainly repeat when the time comes.
wes53433 – Newtown, Johns Creek, GA
03.24.2015
I appreciate Steve's sound judgement and have benefited so much from his expertise and wide spectrum of knowledge. He was so patient to us even when I and wife were unable to reach a consensus on where to live at one point. He was always there for us whenever we need him in person, phone call or email. He can not only build a client relationship but also nurture a friendship during the course of house hunting. I cannot recall anyone whom we had interviewed or worked with in the last 15 yrs can come close to that. I am very thankful for his services, which has been a true testament to "love neighbors as yourself".
JingT – Warsaw, Duluth, GA
01.27.2015
After working with Steve 3 times now, we know Steve demonstrates unusual skills in real estate. He adapts his knowledge to what we are looking for and how to reach those goals. He is super responsive. As a bonus, Steve is really enjoyable to be around. He is an exceptional resource!
bradleeper – Funkhouser, Fairmount, GA
01.25.2015
Loved working with Steve! Made our out of state move as painless as possible. Was always game for a long day of house showings and always brought a cooler full of goodies to keep us going along the way. He has an amazing wealth of knowledge of the Altlanta market- schools, history, future. He made us feel very confident in our decisions.
user0605371 – Hopewell, GA
01.23.2015
Steve is very honest, trust worthy, and knowledgeable. He has your best interest in mind and knows a lot about houses that some agents may not know. When we went into to a house, he could tell us about the quality of windows, siding, pipes, roof, and even general build quality. He also was very quick at responding and the whole closing process went smoothly. So thankful for having him as our agent.
user0619730 – Cumming, GA
01.23.2015
We were moving here from Florida, with no knowledge of the area and a tight deadline. But Steve was such a help! He found a good selection of houses for us to view, put up with our marathon house search weekends, and helped us negotiate a great deal within our price range. His knowledge of the area, and even specific knowledge of each neighborhood was invaluable! We would have just been searching blind without him. And- he's just a really great guy! If we ever need to move, we'll be calling him again, and would recommend him to anyone.
larry h. – Alpharetta, GA
01.23.2015
Steve was incredible, on time for appointments, followed through with every commitment and promise. Steve is one of those professionals that love what they do and genuinely cares about the people he services. I recommend Steve Ostenson to every one that is looking to buy or sell there home. Just a note about me
Paul J. – Ocee, Johns Creek, GA
01.23.2015
Steve is an expert realtor and a trusted advisor all the way through the process of buying or selling a home. My family has contracted with Steve to sell 2 homes, and buy both an existing home & a new build. His knowledge of the market is extensive, and he is a tremendous advocate for his clients. I highly recommend Steve.
cjfoxhall – Cumming, GA
01.23.2015
Steve is the best agent that I have ever used. I have over the years sold at least 5 homes each with a different agent. The last house I sold in 2014 was with Steve and I will use him again if needed and will reccomend him to my friends.
user2178457 – Cumming, GA
01.23.2015
Working with Steve to sell our home was a great experience. He is very knowledgeable and conscientious. He knows what it takes to get people in to look at your home and he doesn't just tell you that you have to remodel everything in order to sell your home. I would highly recommend him to anyone!
bafulmer – Alpharetta, GA
01.23.2015
Steve has helped us through multiple moves over the past few years in four different metro Atlanta areas. In each move, he has demonstrated a vast knowledge of the entire North Georgia market and has helped us strategize both how to sell and buy in each area to our best advantage. He has patiently helped us as we looked at homes of every variety, all over town; he has coached us to win bidding wars; he has helped us get more for our homes we were selling than we'd have ever dreamed possible. He has demonstated over and over that he has his clients' best interests at heart. He is ethical and trustworthy. We heartily recommend Steve. Two thumbs enthusiastically up!
Laura A. – Brookhaven, Atlanta, GA
01.23.2015
Steve is wonderful to work with and has great knowledge of the real estate industry! He has helped me buy 2 homes and sell 1, and he made both the buying and selling processes very easy.
jamesostenson – Brookhaven, GA
01.23.2015
I have worked with Steve on 3 different Real Estate transactions which I could not have pulled off with out him. His knowledge of the Alpharetta market is great.
I have recommended Steve to several friends as well who have also used him to find their current homes.
rsingleton72 – Alpharetta, GA
01.23.2015
Steve gave us good advice on how to prep our house to sell. We followed his suggestions and it sold in 10 days at a price that returned the money we put into it. He then helped us negotiate on a house we were building and saved us $5,000 that was totally unexpected. He worked closely with us during the final building phase and closing of the house since we were out of town during this time. His help was impressive!
hokansonga – Alpharetta, GA
01.23.2015
Steve made our first home buying experience smooth and enjoyable-his knowledge, integrity and professionalism are second to none. We absolutely love our home and will certainly use Steve in the future!
walkerkd – Alpharetta, GA
01.22.2015
Because of our mixed experience with realtors in the past, we really wanted to find a right realtor to work with when we need to move to Atlanta. It took us a while but we're so glad to find Steve Ostenson. We were looking at multiple areas in the metro Atlanta, so we wanted to have someone who is familiar with all theses areas. Because of his many years of living and working here as a realtor, he clearly demonstrated his knowledge. He is easy to work with, honest, responsive, patient and thoughtful. He is also good at discerning building quality. Believe me we had lots of questions and he gave sound advice. We know that he works for our interest. In the end we were able to purchase a home that work for both of us (as a couple we had major differing considerations) faster than we anticipated. He helped us to have a smooth closing process. Even after we closed the house, he still answers our questions for resources on home improvements, we consider him as a friend and would use him if we have future realtor needs. And we highly recommend him for anyone who needs a realtor. We know a great realtor is hard to find. We can confidently say Steve is truly great as a realtor.
PingT – Warsaw, Duluth, GA
01.22.2015
Steve Ostenson is an outstanding agent who has helped me buy and sell two homes in the past 15 years. Steve understands real estate, the process and gives incredible personal service to his clients. He knows what needs to be done to prepare your current home to sell and has a great eye for detail. He is also great at listening to the needs of his clients and providing numerous options to meet their new living situation. I have found Steve to be a man who is honest, hard-working, and to have great integrity. I have recommended Steve Ostenson to others who have also been extremely pleased with the services he provided. If you are in the market for an agent, I would recommend that you contact Steve. You really will love the personal service.
user98178214 – Duluth, GA
08.18.2013
Steve is a very experienced realtor and extremely knowledgable of the real estate markets. He provided us very valuable insight and suggestions in the preparation and marketing of the property to achieve a timely sale at fair market value. We would highly recommend Steve.
user4498079 – Fouts Corner, Norcross, GA
08.17.2013
Steve served us well on both the selling and buying side. As buyers, we were thankful for Steve's patience and local knowledge as he took us all over the city while we tried to decide where we wanted to buy. He saw us through somewhere near 70 houses and several aborted contracts and never lost patience with us. And during that journey through so many houses, we saw that Steve had gone above and beyond in marketing our house – very few houses we saw had the extra touches that Steve had incorporated into getting our house show-ready. When we encountered a bidding war for the house we ultimately bought, Steve fought for us and won the day.
user98618349 – Brookhaven, GA
08.14.2013
Steve Ostenson treats each homeowner as if he or she is the only client he has! Steve not only helped us sell our house but offered advice on how to prepare it so that it would sell quickly and for a great price! He went to a lot of trouble to market the house well, and was careful to advise us each time an appointment was created to show our home. Additionally, Steve was patient and thorough in helping us find just the right home to buy, and he offered trustworthy advice on market values. I would strongly recommend him for buying and selling a house!
user760704965 – Cumming, GA
08.12.2013
Steve is highly knowledgable of the area and home buying process. He genuinely cares about his clients and offers honest and helpful advice. We were house hunting from out of state and Steve helped make the process as smooth as possible and was willing to go above and beyond to help us.
user22187420 – Roswell, GA
08.12.2013
Steve was Heaven sent. We recently moved from Oklahoma to the Atlanta area and he made what could have been a very stressful experience a very easy one! He was able to narrow down houses based on our criteria and budget which was so important because we were only in town for a couple of days to look. We found our house on the first day! We had to be back in Oklahoma until the closing and Steve was awesome about returning our calls, answering our questions, and getting paperwork done quickly. He even helped us by doing our walk through with the builder since we could not make it down. He was great about negotiating for us to get us the best possible deal and made sure that the builder followed through on his promises. Steve was friendly and genuine and we felt that he wanted the best for our family and not just a commission. We went with him through the recommendation of a good friend and we will be recommending him to all of ours.
user1202512 – Cumming, GA
08.12.2013
Other friends had used Steve to buy their homes. Using their recommendation, i contacted Steve. I didn't know much about the process but he helped me find my first home and walked me through the entire process.
user5892622 – Norcross, GA
08.12.2013
Steve is the best real estate agent I have ever worked with. When buying my home last year he went above and beyond from start to finish. Steve's knowledge of the market and his vast experience are very hard to find. I would recomend Steve to everyone and I'm glad he was my agent when I purchased my home.
LylePote – Suwanee, GA
05.19.2011
Steve was my listing agent three years ago, and my buying agent last year. In both cases I was in very competent hands. Steve gives his industry a good name. I would highly recommend him.
Susan Wilson
Spwilson – Hopewell, GA
05.13.2011
Steve is very professional and easy to work with. His advice and knowledge of the industry is exteremly helpful when purchasing a home. I worked with Steve on purchasing my first home and it was a flawless process. I would recommend Steve to anyone looking for a home.
waltermk123 – Chamblee, GA
05.12.2011
Steve is a very intelligent, kind, caring, and wonderful person. He definitely has the best interest of the buyer in mind. He is very thorough in his research of the properties and the areas. He considers everything from location to resale value. As a first time home buyer I was a little unsure about the entire process and had heard that there are some agents who try to get you to buy out of your comfort price level. I assure you that Steve is definitely not one of those agents. Steve listened intently to know what I wanted and showed me only properties that were in my designated price range and met the criteria that I requested. I would highly recommend Steve. He has wonderful follow through and is always available for questions and is very generous with his time. He has an excellent background in finance and busines that complement his real estate experience very well. He is a family man and is very honest and trutstworthy. I am a very happy first time homeowner. The entire process from looking at homes to signing a contract only took a few weeks and he was patient as we saw dozens of proprerties. Please consider and use Steve for your future real estate needs. You can go not wrong with Steve.
marathonziggy1 – Atlanta, GA
05.12.2011
We worked with Steve on both the purchase and the sale of our house, all within about six months. Steve was very knowledgeable in both processes, understood our wants and needs, and could always support his advice with data.
I have and will recommend Steve to anyone in the Atlanta area Steve serves. Working with Steve you can rest assured that you are working with someone who values honesty and integrity, always is on the cutting edge of technology, and has a thorough understanding of the market and all the different aspects of the area.
Cathzut – Newtown, Johns Creek, GA
05.12.2011
Steve did a fantastic job representing us. He is extremeley knowledgable about the area where we were looking at homes (Gwinnett, North Fulton, South Forsyth) and he spent a great deal of time with us looking at numerous properties over the course of several months. I was particularyly impressed with Steves knowledge and assistance in the closing process. I felt very well cared for and represented during this process that was very "foreign" to me. I woud highly recommend Steve and absolutely work with him again if needed in the future.
brentcurl – Duluth, GA
05.12.2011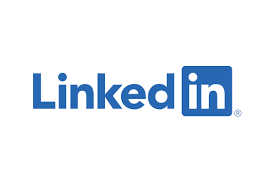 Moving to Charlotte; will the kids like the new schools, will we find that special church, what is the traffic like, where will we get the best price on our new home? We had enough questions that we were concerned about without trying to make sure we found the right realtor to work through all of this with us. Having someone work through all of the necessities required to pick out our new realtor was truly a godsend. When we received the list of suggestions and the pro's and con's of each we simply had a chat with each agent on the condensed list and made our pick. We have been quite pleased with our Charlotte Realtor and our new house. Thanks Lee for turning our concerns on moving into a well managed process.
Michael Bryant, Oct. 2, 2009